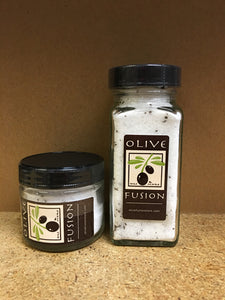 All-natural Fusion Black Truffle Salt combines the distinct taste of black truffles with pure sea salt crystals to create an uncommonly delicious flavoring. A creative chef's dream, black truffle salt adds a hint of earthy, mushroomy flavor to beef, eggs, potatoes and pasta. Available in both retail and bulk sizes, our Fusion Black Truffle Salt can be repackaged as part of your unique line of excellent quality gourmet salts.
Uses: Salads, roasted vegetables, seafood, meats, pasta, finishing, popcorn, bread dipper (w/olive oil)
Ingredients: Sea Salt, Black Truffle
Product of: Italy
Best ever
Have tried many of this type of salt, this one is far the best.