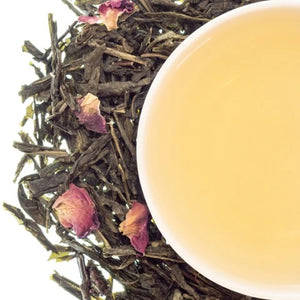 This lovely Chinese sencha green tea steeps up light, sweet, and fruity with just enough tartness to make it interesting. It also makes a wonderful iced tea. 

Ingredients: green tea, natural flavor, pomegranate, rose petals
Use 1 rounded teaspoon of tea per 8 ounce cup of water at 175 degrees Fahrenheit. Steep 3-5 minutes.