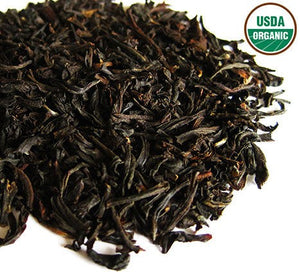 This black tea is very hearty, full-bodied, aromatic blend of organic teas from Assam and Sumatra. Its is a great breakfast tea, alone or with milk and sugar.
Contains Organic Indian Assam black tea, organic Sumatra black tea. 
Use 1 tsp per 8 oz. water at 212 Degrees Fahrenheit. Steep 3-5 mins.