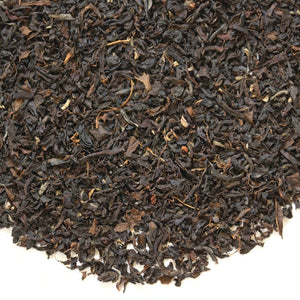 A heavy, earthy, malty cup. Spicy and brisk enough to meet the demands of cream & sugar, biscuits & gravy, and 6 am start times. Not for use with subtly.
Ingredients: black tea
Steeping Instructions
1 rounded tsp | 8 oz water | 212°F | Steep 5 min.
A Florida long distance Olive Fusion Fan !!!
My family and I vacation in Breckenridge for several weeks in August… We love the olive fusion store and we order all through the year when at home in Florida … Everything we ask for arrives quickly and error free !!! I highly recommend looking at their website .. their loose teas are amazing as are there, spices and oils!!! I am definitely a repeat customer!!!